Articles
4 November – National Unity Day in Russia // 4 ноября – День Народного Единства в России
RUSSIANS CELEBRATE NATIONAL UNITY DAY
04.11.2021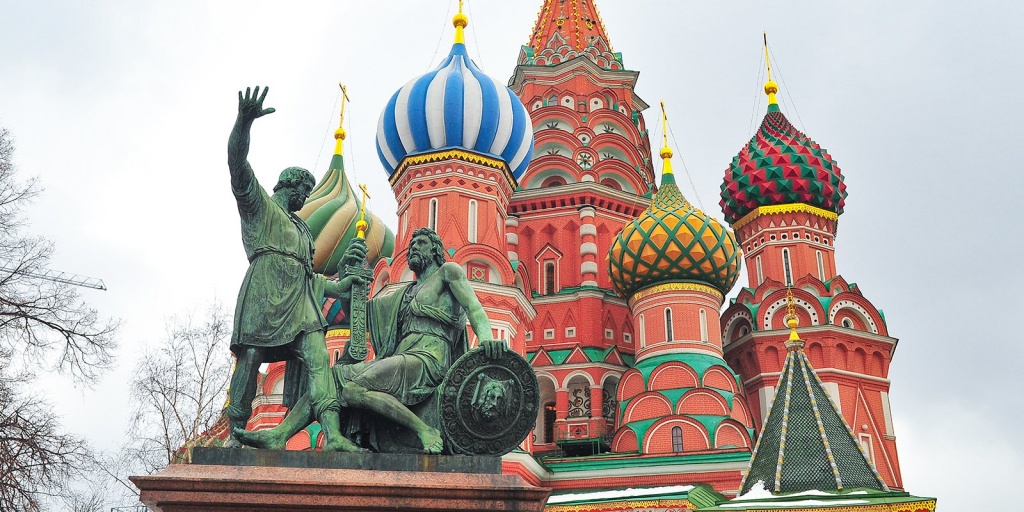 Photo credit: mos.ru
Unity Day is celebrated in Russia today, November 4, (TASS). In honour of this holiday, hundreds of various events  are held throughout the country. Festivals, concerts, performances, sports relay races and other events are traditionally aimed at uniting Russians and introducing them to the culture and traditions of the peoples inhabiting the country. Though, this year, due to the pandemic situation, the events were more moderate than in 2019.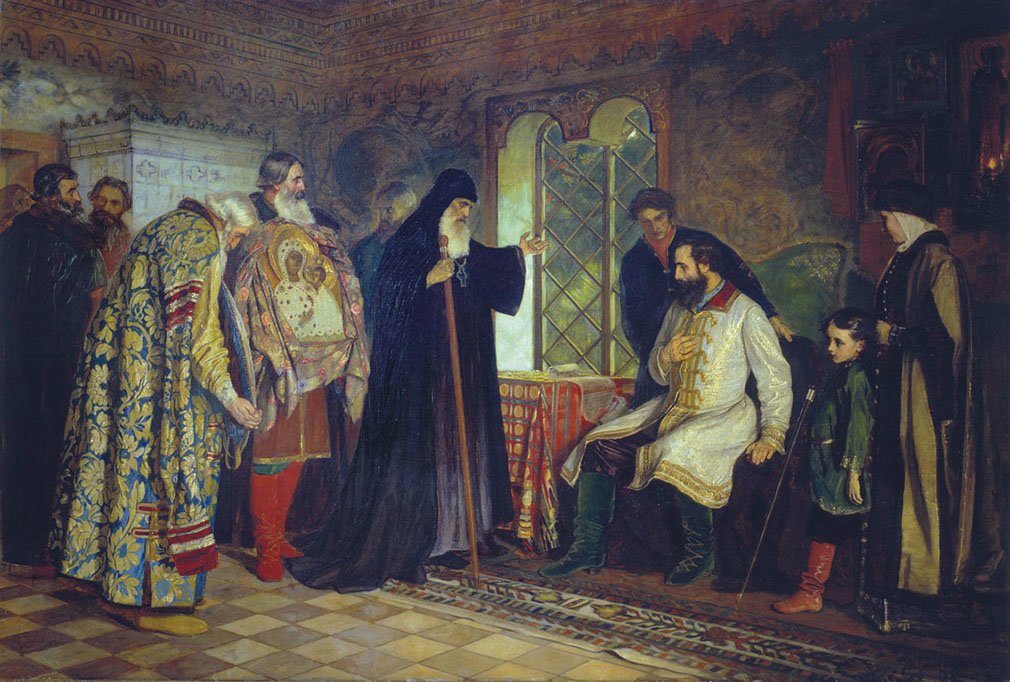 Photo credit: V. Savinsky. Nizhny Novgorod Ambassadors Visiting Prince Dmitry Pozharsky. 1882.
This holiday is one of the youngest, the country celebrates it for the sixteenth time. It is dedicated to the events of 1612, when Kuzma Minin and Dmitry Pozharsky gathered a people's militia and drove the Poles out of Moscow. Historically, the holiday is associated with the end of the Time of Troubles in Russia in the seventeenth century, it has become a symbol of the unity of the people and their ability to unite in difficult periods. Later, November 4 in the church calendar was the day of the Kazan Icon of the Mother of God – the patroness of the militias.
Solemn services and religious processions are held in Orthodox churches.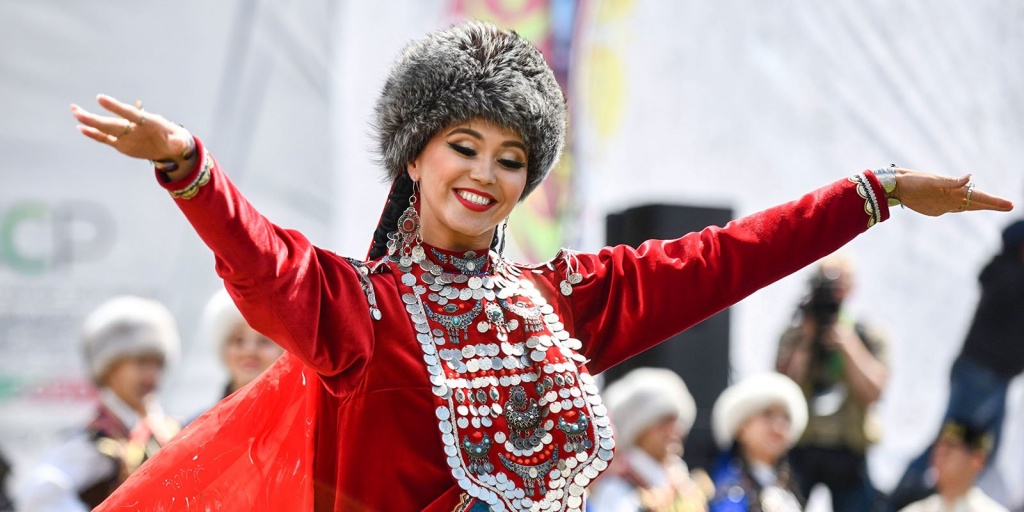 Photo credit: mos.ru
Traditionally, the head of state lays flowers at the monument to Minin and Pozharsky on this day. If we are going back to 2019, Vladimir Putin got acquainted with the Memory of Generations: The Great Patriotic War in the Visual Arts exhibition.
National Unity Day traditionally becomes the day of state awards. The president presented a prize for the contribution to strengthening the unity of the Russian nation and the Order of Friendship.
These events show up in more moderate way this year, but also continue to unite people: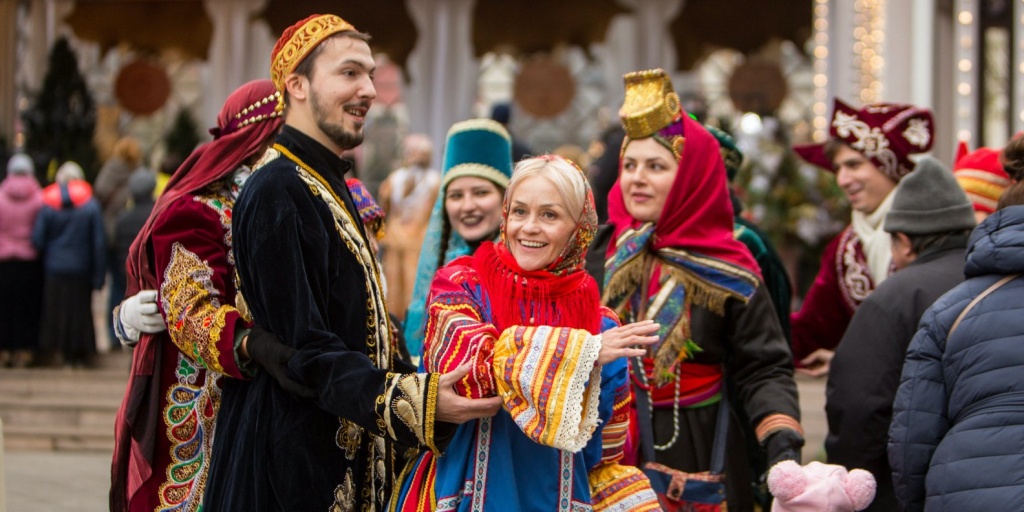 Photo credit: mos.ru
In Moscow, the Day of National Unity: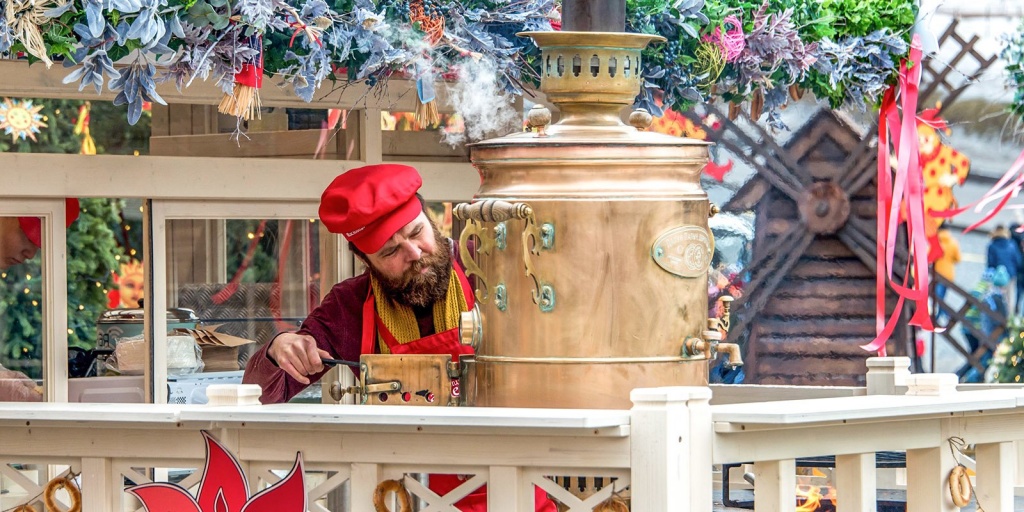 Photo: mos.ru
Its guests can visit immersive performances, free tours, culinary and handicraft workshops taking place at nine metropolitan venues.
Schools across the country host open classes on the theme of National Unity Day and ethnographic dictations.
For example, in previous years, the Stavropol Territory joined the Amazing Russia Challenge. In the Ivanovo region a quiz on the Russian history is took place.
The main theme of the holiday back in 2019 in the capital of Primorsky Krai is a healthy lifestyle, and the celebration of Nizhny Novgorod is dedicated to gastronomy.
The festival of customs and traditions of the peoples of Russia is traditionally held in St. Petersburg.
Find out more about Russia and its diverse places in our Russia Travel Blog made by John Dougan with his trip from Moscow to Vladivostok –